LATUS Calcisole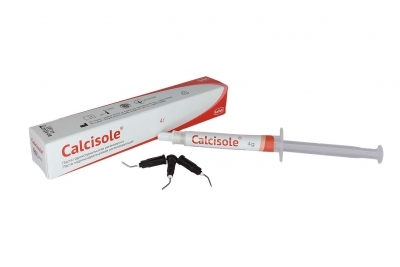 LATUS Calcisole
Product Description
Hydroxide calcium regeneration paste
Use as base liner at deep caries treatment for the pulp protection from bacterial & chemical influence in dentistry restorations.
Composition and main characteristic
Calcisole is a white paste which contain: paste-former, calcium hydroxide, fluoride releasing filler, barium sulfate.
Thanks to contained in the paste calcium hydroxide it supports for long time high alkaline reaction (to pH 12), stimulate regenerative processes in tissues of the tooth and has antimicrobial action. Evolved for long time fluoride give high anticaries effect. The paste has radiopacity.
Package:
4 g paste Calcisole in a syringe

3 canulas
REF 2111 Calcisole
Contact Us
Plot No. 517/1, Mahavir Industrial Compound, Naroda Dehgam Road, Opposite Shyam Shikhar Flat, GIDC Naroda, Ahmedabad, Gujarat, 382330, India
Phone :+918035928450